Three Tiers of Personalization for Sales and Marketing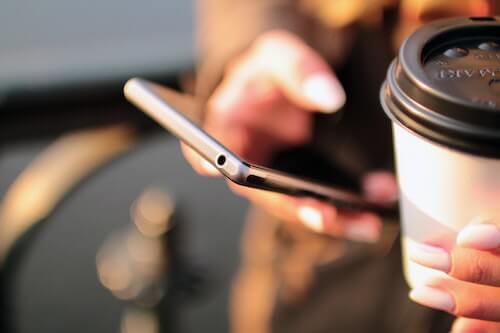 Personalization is critical for engaging with the three types of clients who use your subscription services. But, how well have you mastered the fine points of personalization in the subscription world? If you read our last blog post – Big Data, Who Needs It? (You Do) – you understand that subscription services drive big data. And, big data drives personalization. 
A joint study by Retail TouchPoints and Oracle found that 87% of retailers made personalization a bigger priority in 2018. That shift in focus increased sales for 66% of respondents; 22% saw sales rise 5% to 10%. 
But, an equal number were not able to measure their results; these businesses failed the big data test. If this is you, that's a gap that BluSynergy can help you fill.
So, what does it mean to focus on personalization? Like many facts of business, personalization can be implemented in levels or tiers. Think of it like the Olympics. The greater your investment, the better your outcomes.
Bronze Medal Personalization:  Like coming in third, basic personalization hardly counts in today's sophisticated digital purchasing environment. Customers expect to be greeted by name when they log in. They expect to be able to find their order history. They appreciate being able to customize their purchasing experience with you.
Silver Medal Personalization: Segmenting your customers and targeting content has become a standard business operating procedure. Customers are grouped by demographic characteristics, geographical location, or purchase history. For example, when researching products on Amazon, algorithms suggest similar items based on other similar customers ("customers also viewed"). However, this strategy does not take into account the myriad characteristics that define your customers. Not all female purchasers in California are the same. If you are a silver medalist in the personalization game, you may be in the third of companies who fail to meet consumer expectations for personalization.
Gold Medal Personalization: Using big data, you can create a single customer view. You are able to speak directly to your customers, providing them with a unique, personalized, customized experience every time they interact with you across every platform. Their experience is proactively shaped by their buying habits and preferences. Their needs are not just met, they are anticipated in real time at exactly the right time. This is the non-negotiable future of business.
3 Things to Understand About Customer Personalization

What Customers Buy
If you read our article about Agile Billing, you know integrating your invoicing service with your CRM can accelerate cross-selling and upselling, significantly increasing the lifetime value of your existing customers.
If you understand your customers at a micro-data level, you can offer an upgrade to an access subscriber, enticing them with something you know they need or want. You can add bonus products into regular orders for your replenishment subscribers, encouraging them to increase their monthly order. Even curation subscriptions benefit by micro-analyzing data to identify trends, interests, and patterns.
Your transaction data and purchase history hold the keys to creating an irresistible offer. This data, especially if used in conjunction with CRM data, can help you predict what your customers might be interested in based on their purchase history. This data can help you decide when to make offers and how frequently to schedule drip marketing. This is a place where BluSynergy can help.
How Customers Buy
How do your subscribers actually pay? Do they use credit cards, debit card, Paypal, or ApplePay?
Using a service like ApplePay may suggest your customers are making mobile purchases. Under these circumstances, a smart business would turn more attention to mobile apps and push notifications.
Do you operate internationally? Localization is a form of personalization that is increasingly important in our interconnected global economy. Do you offer a currency calculator? Do you offer information in more than one language? For example, if you notice that you have a growing customer base in Mexico, can you create a Spanish language version of your website? If you notice that you have a growing customer base in India, can you direct some of your corporate social philanthropy to an organization like Feeding India?
Why Customers Buy
Why shoppers buy is no longer a matter of price and convenience. Inc Magazine discusses several hidden factors that influence your customers' buying decisions:
Identity.

Who your customers are, or who they aspire to be. Are they fitness nuts, or want to be? Are they concerned about the environment?

Value.

Beyond price, how do customers value your products or services? Amazon customers value convenience and price; Whole Foods customers value quality and social responsibility.

Experience.

People buy Apple products as much for the experience as they do for the quality of the products.

Connectivity and Community.

In a detached world, do you create a community for your customers? Do they want that? Harley Davidson and Peleton bikes are masterful at creating something bigger for their customers.

Quality.

Not everyone is a WalMart or Amazon shopper. Luxury brands know that there are customers who will pay whatever it costs.

Need.

Many products and services have failed but they did not connect with actual customer needs. Alphabet, the $110 billion parent company to Google, is shutting down Google+. Not every idea works.
3 Ways to Improve Personalization for Better Customer…Sales Reps Can Do
Harvard Business Review recommends three ways that sales reps can make sure that their companies are among the 67% who meet or exceed customer expectations for personalization.
Smarter Targeting. Use social media to segment your buyers: who is ready to buy right now? How do you know? Are your prospects or customers changing jobs, having a baby, buying a home? Are their companies hiring, building a new headquarters, or relocating? What are your customers posting about?
Better Understanding. Do your homework. Research your customers. Especially in a B2B context, know what your prospect or customer's company does. Follow their news feed. What are the challenges in their industry? Where is innovation? Come prepared to have a consultative conversation. Ask curious questions, "I noticed that in your industry. . . ."
Closer Engagement. Engage your prospective customers in the sales process. Create a dialogue and provide ongoing value.
Are you excited about how personalizing your SaaS subscription service can accelerate your business success? BluSynergy's Salesforce app and Chatter notifications can help you find those hidden gems in your transaction data and create a personalization strategy for your customers. The more numbers, the better. Let us do the heavy lifting.
Give one of our BluSynergy sales consultants a call today at 731-INVOICE (731-468-6423).
Read more about Leveraging the IoT for Subscription Businesses.