How does Electronic Signature Software help Small Businesses Save Time & Money?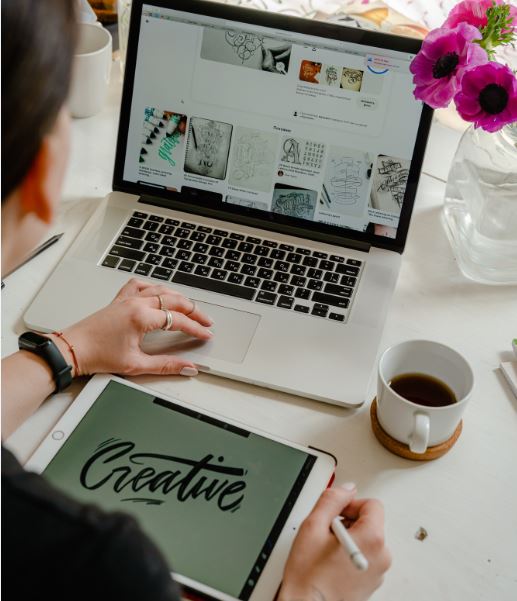 Experts say that Global electronic signatures transactions have risen from 89 million to 754 million in just a span of five years. According to Prescient & Strategic Intelligence, the e-signature market would expand to $9,073.1 million by 2023. Thus, the importance of e-Signature cannot be emphasized enough. Especially, during the current COVID-19 crisis, businesses have realized the relevance of Online Signature Service even more.
To learn more read our Key benefits of e-signatures with integrated payments during COVID times 
As smaller businesses have more stringent budgets, they always look for cost-effective solutions to enhance productivity and reduce time. This is why E-signature Services are becoming an indispensable component.
Let us take a look at how electronic digital signature enables businesses save time and money:
E-signature Services includes ability to do payments
A good electronic signature is the one that allows you to combine the dual benefits of electronic signatures and payment systems through a single solution.  BluBilling's E-sign & Pay enables you to also make payments while enjoying the benefits of online electronic signature. The software should allow you to create templates for frequently used documents and also share it with multiple users for signature. These electronic digital signature also shorten payment cycles by adding payment fields in the documents which are integrated with payment processors and gateways. The information is masked for security reasons and integrated with multiple payment processors/gateways.
Electronic Signature Software Integration 
As businesses already have a couple of software that they are using, it makes sense if the e-signature software can also be integrated with them. Businesses could use online electronic signature in association with Salesforce for generating quotes and payment capture.Electronic Signature Salesforce can be used as a native app to facilitate automatic payment collection. Meanwhile integration with Quickbooks would facilitate automation of invoices and payments on contract signing. 
A holistic best e-signature software would also offer you an option to request for signatures from Google Docs and Google Drives. This kind of integration allows faster transformation of processes from one stakeholder to another. This in turn enhances the business productivity and also offers improved economies of scale.
Embed signed document on the website
For increased authenticity and transparency, the e-signature software would also ideally have a feature to embed the signed documents on your website. This pertains to a self-signup model where the customer visits a company website, fills up a form with the requite details like name and address. On clicking further, it leads him up to a contract populated with his details which he can sign electronically.
Thus there is no need for a manual effort of creating a signature request and then emailing it to the user. This further eliminates the risk of the possibility of the user not signing up or delaying the documentation. The whole process is seamless and can be performed online.
Faster closure of deals:
Before any project begins, signing the deal is the most integral step. Thus, if there is any delay on this front, it may even lead to cancellation of the deal, causing a huge monetary loss. A good e-signature Software helps businesses to get faster approvals and every party involved can sign the documents quickly irrespective of their physical location. Faster closure of deals means businesses can use the time to commence work earlier and also pursue more prospective deals. As companies find more time for deal development, their business naturally expands at a faster pace.
Increases cost efficiency for businesses
Since businesses do not need to print the stationery, and mail the documents thanks to the e-signature software, a major administration expense would be saved. The daily cost of printing, delivery expenses, cost of paper etc. when added over a long period is quite substantial. Coupled with this are notarization, scanning and document storage expenses. This reduction in operating expenses would translate to a better bottom line which the businesses can use for their expansion. Companies can also enjoy better ROI on their business by incorporating the qualified electronic signature. 
Another way in which electronic digital signature software can help small businesses is to reduce human error and save a lot of financial cost in the form of penalties and rework. According to research, businesses across industries claim to have witnessed that the speed of sales cycle quadrupled with e-signature solutions. 
E signature ensures tamper proof documentation
Signature forgery is a serious issue that businesses face and many small business owners faced rejection of loans due to discrepancies in signature. Recent studies indicate that nearly 22% of all fraudulent investigations by banks are related to signature fraud. Hence, it is of utmost importance to reduce the hassles and ensure better accountability with e signatures.
One of the biggest reasons why businesses must opt for e signature software to ensure tamper-free documentation. To use the electronic digital signature as a valid legal evidence with a high level of security, businesses must be particular about e signature protected as per industry standards. 
Advanced forms of technology these days like Big Data and Hadoop ensure that the online signatures are tamper proof and authentic. Digital encryption and audit trails ensure complete security of your online signatures.
Conclusion
The myriad benefits of e-signatures have led more organizations to opt for them to ensure efficient and secure business operations. This advanced electronic signature can help companies to save immensely on time, money, and space for improved credibility, productivity and efficiency.
Read more about The Pros and Cons of Building Software vs Buying It
Give one of our BluSynergy sales consultants a call today at 731-INVOICE (731-468-6423).