Recurring Billing Software for Sustained Growth: Challenges and How to Overcome Them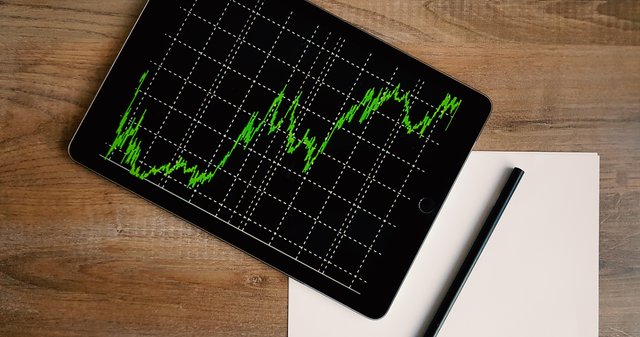 Subscription-based billing is a volume-driven model, the growth in revenue can be achieved provided the business is able to scale up. Partnering with the right provider to automate the revenue collection process will enable steady growth, retention of revenue and prevention of revenue leakage. 
In today's times, SaaS recurring billing businesses can scale-up rapidly by aligning with the right recurring billing provider.
It can be quite a daunting task for subscription billing based Saas businesses to choose the best recurring billing pricing strategies and the right recurring billing software. 
6 Common Challenges of SaaS Businesses
SaaS businesses are clocking the fastest growth rate in the industry, and the need to scale up business has called for adopting technology which enables the business to overcome challenges.
Here are some of the common challenges faced by SaaS billing businesses:
Multiple pricing models – Scaling up of business, includes adapting various pricing models that cater to wider needs or client preferences. Businesses offer customized plans for customers, often many of the pricing strategies are complex and hybrid in nature. 
Adherence to revenue recognition standards – Revenue recognition in the case of subscription billing should be in accordance to

ASC606 and IFRS 15

. The new regulation specifies that the revenue recognition should be consequent to completion of obligation (service / product). SaaS enterprises need to alter and adjust the pricing models, forecasting practices and contract designs to align with the new revenue recognition standards. 

Data management – As the business scales up, the volume of data increases substantially. Further, many businesses expand across the border, there is a need to manage taxes, and multi-currency. The data flow between accounting and sales departments has to be seamless to ensure efficient business processes and eliminate revenue leakages. 
Sales tax compliance – Another challenge faced by SaaS businesses is the ability to prepare and pay sales tax in accordance with statutory requirements. Sales tax is to be paid in conformance to the rate applicable to the particular transaction as per the State in which it originated. For a business growing across borders, this can be quite a challenge. 
Manage Churn Rate – As the SaaS businesses are scaling up, the churn rate has also increased substantially, the average churn rate ranges between 8.5% – 2.9% for SaaS businesses. The biggest challenge for sustained long term growth is to increase customer retention. 
Scaling Up Existing Applications – While most SaaS businesses already have an ERP or CRM solution, many of them are designed to provide billing support on a generic basis. Growing businesses requires applications to generate complex billing and

pricing strategies for subscription business

.
How to Overcome these Challenges
Recurring billing software enables smooth management and streamlining the recurring billing process for SaaS Businesses. The operational process flow of subscription management may be automated to ensure work flow without manual interference. Typically, most Saas subscription billing softwares are equipped to manage trial usage, trial to paid upgrades, pricing model change, downgrades or cancellations etc,. 
Recurring billing software has matured to handle the key pain points of SaaS businesses. The key benefits derived by SaaS companies by opting for the best recurring billing software are:
Better revenue predictability  –

Subscription-based billing software

offers continuous monitoring of upcoming payments. The communication to the customer is automated to ensure notifications and reminders are sent without lapse. They also have specialized financial reporting including future revenue projection capability Metrics such as ARR (average recurring revenue) and MRR (marginal recurring revenue) assists in reducing the churn rate and making strategic decisions.

Ease of adopting new pricing strategies – Whether adding charges for overages, or offering annual plans or allowing mid-term prorating or allowing customers to upgrade/downgrade plans, an advanced recurring billing app will make this easy without involving IT personnel. 
Integration with existing applications – Recurring billing software seamlessly integrates with other existing enterprise applications such as CRM, ERP, accounting systems etc.,.For example, BluSynergy's applications permit comprehensive integration into Salesforce CRM, SAP or QuickBooks, with rich APIs for integrating with in-house applications as well.
Sophisticated analytics –  Integration with other applications across the enterprise enables creation of powerful dashboards which can identify areas of revenue leakage / mismanagement, thereby undertaking remedial measures. Automated work – flow management –  The work-flow management should be flexible and automate all routine operations leaving human intervention to exception cases. Most billing software have auto-triggers for the next set of tasks to be carried out without manual intervention, so that everything from invoice generation to dunning emails to payment retries can be hands-off.
Adherence to revenue recognition standards – Compliance to revenue recognition standards per US GAAP is a key benefit. Reduced revenue leakage – Effective dunning management reduces DSO (Days Sales Outstanding). . Billing applications equipped with auto-updater automatically retrieve replacements for expired credit cards directly from Visa/Mastercard/Amex/etc without having to reach out to the customer. . They also follow-up to manage the entire life cycle from invoice generation to bill payment. Methodical and meaningful communication with customers through automated notifications and follow-ups enhances customer retention and client lifetime value. 
Flexible payment methods – Payments can be made through a variety of models including wallets, ACH transfers, digitized cards, eChecks etc., The convenience of making payment 24 hours a day using a customer self-service portal will be welcomed by your customers
Commission management – Given the varied plans and recurring payments, being able to implement a commission model that entices internal sales staff as well as resellers, etc. is paramount. Advanced billing applications offer commission management that is suited for a recurring billing model. . 
Improved accounting and sales tax compliance – The enhanced transparency and the ability to integrate with other applications assists in improved accounting practices. As an example, integration with sales tax providers (such as Avalara) enable the business to determine an accurate rate for each transaction, validates transaction origination location and adherence, prepares tax forms and reports and ensures compliance.
Enhanced security and transparency – Encrypted storage and credit card tokenization provides enhanced security to the end-user and compliance with the PCI/DSS (Payment Card Industry/ Data Security Standards). 
How to choose the right fit for your SaaS billing business?
There may be a host of recurring billing applications in the industry, it is important to evaluate the right processor for recurring billers.
Here are a few pointers which can help find the optimal fit – 
Integrates with existing enterprise softwares – The application should seamlessly integrate with your existing applications. This enables you to automate workflows and reduce manual effort / errors. Thus, the investment will be more meaningful by substantially reducing costs associated with manual efforts. 
Statutory compliance – Recurring billing softwares should comply with accounting and other applicable standards/regulations. 
Flexible to accommodate business requirements – Staying nimble is the biggest requirement for any growing business. The recurring billing software should assist in scaling up the business. They should provide ample scope for various subscription and payment management. 
Align with long term business goals – The application should accommodate the current business requirements but should also align with the long term vision for business.
The benefits of employing the right subscription billing software for SaaS Billing is apparent. It is critical for the company to assess the fitment of the product to ensure that it aligns with the business goals. This could assist sustained business growth, increased customer addition / retention over the long haul.
Read more about Nervous About Transitioning to SaaS? Here is What You Need to Consider 
Give one of our BluSynergy sales consultants a call today at 731-INVOICE (731-468-6423).