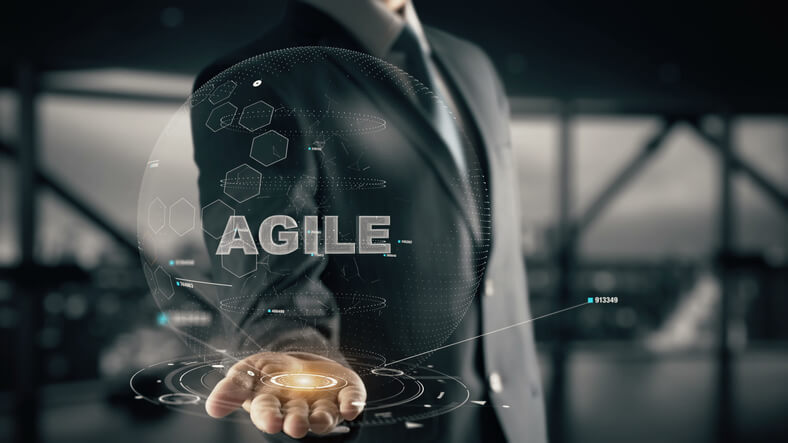 18 Dec

Agile Billing Grows Revenue

Most businesses want recurring revenue growth. Recurring revenue is repeat business that is stable, predictable, and likely to continue into the future. For many businesses, recurring revenue strategies involve quality customer care and effective customer retention strategies. But, all businesses lose customers eventually and those customers must be replaced.

Revenue growth is quarter-over-quarter, year-over-year growth to the revenue bottom line. Many businesses assume that most revenue growth comes from marketing to acquire new customers. However, the easiest, most cost-effective strategies to create growth revenue are cross-selling or upselling to existing customers and word-of-mouth referrals. So, how does a business create a recurring revenue strategy?

Recurring Revenue Growth

The key to growing your bottom line is knowing and understanding your client avatar. Client avatars are different from your target market. Target market analysis tends to focus on business characteristics such as industry, size of revenue, number of employees, and geographic location. Client avatars focus on the people behind the business cards. Knowing and understanding your client avatars means taking a holistic perspective that identifies a manager's or executive's goals, challenges, pain points, and expectations. Want to know more about client avatars? Read this article from Entrepreneur.

Many businesses are skeptical, believing that a people-centered approach is too touchy-feely. How many customers do you have right now? Think about your gateway product or service. What impact would there be to your revenue bottom line if just 25% of your existing customers referred you to a new customer who bought your entry-level product or service? That's possible with client-centered, agile electronic billing systems.

Agile Billing Systems

Once you know your client avatars, you need to adapt your customer data and management systems to create positive customer experiences with your new and existing clients. This is the cornerstone of creating long-term relationships with brand loyal customers so that they stay with your company, increase the scope of products and services they are buying from you, and refer you to their colleagues.

Agile billing systems help businesses build market share, revenue, and brand reputation by maximizing new opportunities, effectively cultivating potential clients, improving the ratio of closed sales, consistently retaining customers, and building brand loyalty. The cornerstone of agile billing is the Single Customer View.

The Single Customer View (SCV)

We know that data drives business. But, businesses fail to get the right data all the time. How many times have you been contacted about a product or service that would be of no interest to you? Even worse, how often has the sales department of a company you already do business with called to try to sell you something you already own or use? These businesses lack a SCV, a single snapshot of all the data and information a company has about you and your relationship with the company. Sales teams cannot cross-sell or upsell effectively because they can't see the whole customer picture. Using a platform like Salesforce, BluSynergy can help businesses create a holistic view of their existing customers, so that sales teams are never making blind calls.

Many times, these miscommunications can be attributed to business systems—ERP, CRM, billing, finance, customer service, and call centers—that don't or can't talk to each other. The inability to integrate data and see your customer through the lens of SCV threatens your ability to convert prospects into customers, retain customers, and build market share. Why? Because your customers want speed not a sales representative! Using Salesforce, BluSynergy can merge customer data from disparate systems and help businesses integrate a Salesforce SCV into their sales process. For example, sales representatives can take payments while they are on a call. This increases productivity and customer satisfaction. Want to learn more about Salesforce 360? Check out this article from Salesforce.

A 2017 McKinsey survey of 1,000 B2B decision makers revealed that "lack of speed in interactions with their suppliers emerged as the number one pain point, mentioned twice as often as price. . .some 86% of respondents said they prefer using self-service tools for reordering, rather than talking to a sales representative." You're not alone if you're like the 81% of companies who, according to Experian, struggle to create a SCV!

Saving Time, Growing Revenue

Knowing how to create an individualized SCV for your company using electronic billing saves time and money. Your clients can do business on their terms. Your marketing and sales staff don't spend time analyzing irrelevant data or spend money on ineffective campaigns. Many businesses do not realize Salesforce has a powerful reporting system that can help businesses compare month-to-month, quarter-to-quarter, and year-to-year growth.

Social media can feel more personalized, making it more likely to be shared. Your customers feel confident and cared for; they know that you "know them" because they receive only relevant marketing and content from your company. Customer service can be more targeted. Sales cycles shorten, saving money, and increasing the rate of signed contracts. Word-of-mouth referrals, cross-selling, and up-selling increase. Who wouldn't want that?

Many companies approach the problem by creating a CRM or master data management system. The challenge is that while these platforms align data, they cannot help businesses monetize the data. Salesforce can help companies manage risk and align departments. For example, often multiple groups within a company can make changes to a CRM. What may seem like small changes create systemic problems in implementing best practices and organization-wide strategy. Using a technology company familiar with Salesforce architecture, companies like BluSynergy can provide you with strategic planning and deepen your product knowledge with the goal of keeping your customer at the center of your business. You can modernize your legacy systems to have an effective, competitive 360 view of your customer.

This is why agile electronic billing systems matter!

These systems can produce real-time alerts, push notifications, and route data across your business systems and platforms. They can automate scheduling, trigger marketing sequences, notify customers, and optimize workflow. Agile billing and subscription billing systems can provide customers with immediate access to online platforms and services or deliver real-time digital downloads.

Not only do customers get instant access to their purchases, but all transactions are also documented in a permanent, real-time digital system. This reduces the workload on staff and eliminates the possibility of human error. It improves communication and workflow across departments. Purchases can be synched to trigger drip marketing to cross-sell or upsell other products and services, consistent with the customer's preferences and purchasing habits. And, in an increasingly global marketplace, transactions can take place effortlessly at the customer's convenience, regardless of their time zone.

If you're curious about how agile billing and SCV can accelerate your business success, give one of us a call at 731-INVOICE (731-468-6423).