Leveraging the IoT for Subscription Businesses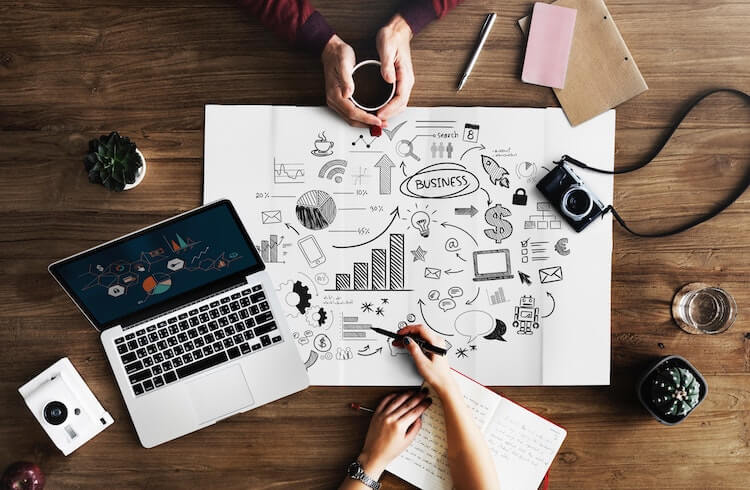 If you read Part 1 of this article, The Internet of Things (IoT), Part 1: What Every B2B Business Must Understand, you know that the IoT is here to stay. An entire IoT ecosystem is developing that integrates the consumer, business, and government sectors. You know that 94% of your customers want insight selling, which you can provide them by mastering the IoT. You see the short-term potential for your company in a $13 trillion growth industry where 70% of the value is generated in the B2B space. And, you don't want to be a late adopter playing catch-up in a face-paced, data-driven digital marketplace.
But, how do you leverage the IoT when you run a subscription business?
The IoT Subscription Business 
Growth-oriented B2B subscription business model are increasingly using the IoT and vice versa. What we're seeing at BluSynergy are savvy B2B businesses exploring new ways to generate revenue through subscription services or integrating the IoT to expand their products and services.
It makes sense to focus on industries with the greatest potential to leverage subscription billing with IoT applications. Intel reports that most IoT smart devices are used in factories, healthcare, retail, and security. IoT devices harvest a tremendous amount of vital data companies need to track inventory, manage machinery, increase efficiencies, and save lives.
40.2% of IoT devices are used in business and manufacturing for real-time analytics of supply chains and equipment as well as robotic machinery

30.3% of IoT devices are used in healthcare for portable health monitoring, electronic recordkeeping, and pharmaceutical safeguards

8.3% of IoT devices are used in retail for inventory tracking, smartphone purchasing, and anonymous analytics of consumer choices

7.7% of IoT devices are used in security for biometric and facial recognition locks and remote sensors
One strategy to grow market share in the subscription business  sector is by working with existing customers to help them develop IoT models for their existing products and services. 
Forbes describes several examples marrying IoT and subscription billing.
Rolls-Royce's Total Care Program rents jet engines, charging a fixed dollar-per-flying-hour fee. Rolls-Royce's program saves on fuel costs, keeps engines running at peak efficiency, and reduces environmental impact through data collection and analytics as well as proactive predictive maintenance. Since planes don't fly without engines, Rolls-Royce has positioned itself for recurring rentals and

subscription billing

.

MTailor uses consumers' smartphones to take measurements for custom shirts, pants, and suits. Their platform claims 20% more accuracy than a human tailor. Hundreds of positive reviews lay the stage for a subscription service for dress shirts.

STYR Labs creates customized nutrition plans for users through an activity tracker, wireless scale, and a "smart bottle" for fluids, cross-referenced with analytics from 250,000 scientific papers and clinical studies, to formulate multivitamins and protein blends for each consumer; customers who lose weight, age, or experience health changes create a demand for a subscription model.
Another strategy to grow market share in the  B2B subscription billing sector is by working with businesses that already use IoT Subscription model and helping them develop subscription models for their existing products and services. Peloton is one example of a company in the health sector poised to earn $60 million in subscription revenue from $300 million in product sales.
Making Subscription Part of Your IoT Business 
Many IoT companies simply produce and sell devices; they do not move into recurring revenue or subscription models that generate recurring revenue growth and build sustainability. Some experts argue that recurring revenue may be the only way that IoT companies will be successful
How Peloton Positioned Themselves for $60 Million in Subscription Services
For example, Forbes describes how Peloton made a critical paradigm shift from selling a $2,000 Wi-Fi enabled exercise bike with a touch screen to creating a lucrative recurring revenue stream. Peloton offers a $400 subscription to live-stream and on-demand classes available on Peloton's servers. Think of it as Netflix for bikers. With total sales of 150,000 bikes, that creates a potential secondary subscription stream of $60 million annually!
Is there a demand for such a subscription service? Judge for yourself. More than 11,000 people participated in a single Peloton live ride. Peloton added to the consumer experience by creating leaderboards and providing performance feedback. Company data shows that this real-time competitive dimension keeps brand-loyal users coming back. Furthermore, Peloton can track performance issues from its bikes, making it easier to troubleshoot problems; this is important for high-end products and services.
Are you excited about how the IoT can accelerate your business success? Give one of our BluSynergy sales consultants a call at 731-INVOICE (731-468-6423).
And, keep an eye out for Part 3 of this series, "The Internet of Things (IoT), Part 3: The Competitive Advantages of an IoT Subscription Businesses."