What You Don't Know About B2B Subscription Business Model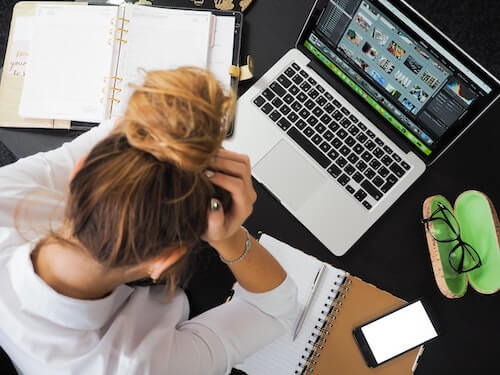 Netflix. Amazon Pantry. Bark Box.
Gone are the days when "subscription" meant the Saturday Evening Post or the Columbia House Tape Club. Today, B2B subscription-based business models are all about empowering customers and increasing sales. It's about cross-selling, upselling, and boosting customer retention. It's about profit and sustainable business growth.
What is a B2B Subscription Business Model?
B2B Subscription-based business models are popping up in the software and media space. Salesforce and Adobe have seen astonishing revenue growth through "software as a service" (SaaS). Stanford Business went so far as to predict that all business, B2C and B2B, will become subscription businesses in the future.
Hosting software in the cloud and offering it as a service eliminates costs and delays for companies. These companies are more agile and better able to leverage the fast-paced, constantly changing world of business software. Cart-to-cash innovation? Quote-to-cash demos? Subscription billing solutions makes this easy!
Why is the B2B Subscription Business Model?
Subscription-based businesses are the hottest business model in today's rapidly changing, interconnected global marketplace. Forbes, in its State of the Subscription Economy, noted that the market has doubled in the last five years and 15% of online shoppers now use one or more subscription-based services.
Market Watch reported that in 2018, Netflix added 7.4 million viewers, two-thirds of whom live outside the U.S., creating a 43% year-over-year jump in revenue. With 137 million viewers worldwide, Netflix revenues grew to $153 billion in 2018, making it bigger than Disney and Comcast, according to Forbes
Still skeptical? Netflix growth made its founder, Reed Hastings, $1.4 billion richer in 2018 alone. But, why let B2C companies have all the fun and profit?
Use Case of a Software Company Switching to B2B Subscription Business Model
Adobe: Swallowing the Fish
In 2012, Adobe launched "Creative Cloud", giving consumers the option to purchase a monthly subscription fee to access Adobe Creative Suite, rather than purchasing in-the-box software and periodic upgrades. This gave Adobe the ability to reach new customers worldwide and drive consistent monthly revenue by cross-selling and upselling.
However, long-term growth wasn't without pain. Adobe didn't transition in Creative Cloud while continuing to sell boxed software. They "flipped the switch" and revenues went down. A lot. But Adobe held strong, retaining staff and providing detailed metrics to their Wall Street Investors. Last year, Adobe saw growth of 24% attributable to its Creative Cloud subscription service.
What Adobe did was "swallow the fish." They invested heavily in a subscription model that eventually eliminated costs and delays, internally and for their customers. They took a short-term hit in revenue for long-term growth in sales, revenue, and market share. Today the Adobe Creative Suite is the fundamental application suite for creative professionals and this can be attributed to a B2B subscription-based model.
B2B Subscription Business Model: Key Metrics and its Benefits
So, we've convinced you to explore a subscription business model for understanding your B2B business! Here's what you need to think about:
Identifying the Target Customers
According to the U.S. Census Bureau, 98.2% of all businesses have less than 100 people. These businesses account for 41% of the annual U.S. GDP. True, small businesses have less money, but they also have fewer gatekeepers and shorter sales cycles. While they may not buy a suite of consultative services, their self-help mindset partnered with the capacity of the cloud creates the potential for tremendous market growth. How are you going to reach these businesses? How are you going to make it easy for them to buy from you?
Attracting New Customers
Your customers should be able to buy just what they need, for a monthly fee instead of a large upfront cost. Identify what your customers need and then check how you can break what you sell into "bite-size" pieces matching the customer's requirement. Then think of a strategy to retain those customers, cross-sell, and upsell once they take the first nibble.
Cloud-Based Subscription Software Platform
Which SaaS Subscription Platform will you use? This is a struggle, especially for smaller businesses. You will need a system with self-service features, the flexibility to purchase add-ons, and the ability to add and automatically invoice your customers.
We are here to help you
Are you curious about how a subscription service can supersize your B2B software business insights? BluSynergy can guide you through the selection process so that you get the right system at the right price point.
Give one of our BluSynergy sales consultants a call today at 731-INVOICE (731-468-6423).