Apples to Apples: What B2B Can Learn from B2C Subscription Models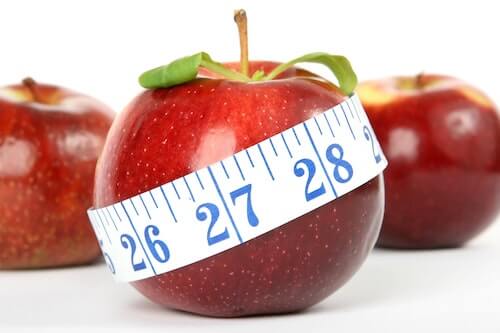 Subscription models are the hottest thing to hit the business world since Chevrolet joined forces with baseball, hot dogs, and apple pie!
In spite of the myriad data breaches, consumers are enthusiastic about keeping credit cards on file for the convenience of receiving their favorite products and services on a recurring basis. Forbes study found,
In 2018, Netflix saw its revenue grow 43%, totaling $153 billion by year-end. Forbes predicts online grocery sales will reach $100 billion by 2025.
Examples of B2Bs: Successfully using Subscription Models
Subscription models are here to stay! B2B businesses need to get smart and cash in.Skeptical about subscription models in the B2B space? Did you know that in 2018 Salesforce posted 25% growth, stock jumped 34%, and leadership predicted $16 billion in sales in 2019? Yes, that's billion, with a "b," proving you don't have to be SnackNation or Barkbox to create success in the subscription world. In fact, the B2B subscription space is expected to generate $6.7 trillion by 2020. Yes, that's trillion, with a "t." And, 2020 is just a year away.
If you're already in the B2C space, consider following the example of Graze and create a hybrid model. Graze is a popular subscription snack food service that started in the B2C space. Many businesses liked the products, causing Graze to create a B2B component.
Benefits: B2B Can Learn from B2C
Fortunately for B2B, sometimes one size does fit all. There's a lot B2B can learn from B2C subscription models.  Many of the benefits of B2C subscription models easily translate to B2B models. To begin with, many of your B2B customers are already making recurring purchases from you. They're just doing it manually. Why not make it easy for them by creating a subscription model? BluSynergy can help. And, you will reap many more benefits:
Saving Time and Money:

Subscription services are less expensive once they're implemented because automation can reduce the need for a huge staff. It's less time-consuming because automation streamlines workflow.

Revenue Stability:

With subscription services, you have stable, predictable revenue. Companies often see better results because staff can focus on building relationships, which retains customers and generates word-of-mouth referrals, instead of managing back-end processes.

Customer Focus:

Subscription models move you from a workflow-centered process to a customer-centered process. And, this is unquestionably what customers want. If you think a better workflow will increase profits, you won't be around long. Responding to a

viral blog post

that described one of his stores as "the worst place on earth," Sir Richard Broadbent, chairman of Tesco acknowledged, "The company that provides the best relationship with the customer will win — not through product, but through the best experience."

Brand Loyalty:

Especially in the B2B world, subscription models build brand loyalty and significantly increase repeat purchases. Customers in the B2B space are more likely to stay with you, as long as they're happy, because the prospect of vetting vendors, soliciting proposals, and switching companies is overwhelming.

Brand Reputation:

Consumers now make influencer-based purchasing decisions, looking to industry experts, trusted advisors, and celebrities for validation. While Kim Kardashian may not be a great spokesperson for your

B2B subscription business model

, there is a lot of easily accessible data that you can use to position yourself as an industry expert. Do you like the BluSynergy blog? Ask us how we have positioned ourselves to be trusted advisors to businesses in the subscription sales space.

Big Data:

If you have read our earlier blogs, you know the value of big data and the Internet of Things. Subscription services are designed to use big data as a strategic resource and competitive advantage. Subscription models produce rich data for making data-driven decisions. This is a big opportunity which

B2B businesses

often overlook.
Challenges: But the B2B Apple Has Some Worms
There are, alas, some unique challenges for B2B subscription models. Fortunately, many of them have relatively easy solutions.
Investors:

Boards of directors and stockholders may be resistant to change and/or reluctant to take short-term financial hits for long-term gain.

Educate them

using success stories from B2B companies like

Adobe

and

Salesforce

. Be transparent about the short-term losses and don't overestimate long-term gains. Let them be surprised by the revenue growth you knew was possible!

Customers:

Customers may be reluctant to change their buying experiences. Initially, you will need to increase your investments in marketing, advertising, and user experience. Put time into personalization, emphasize your relationship with your customers, and help them understand how the change addresses their need for convenience in an overly busy world.

Logistics:

Supply chain and back-end logistics can be very complex for B2B companies. Measure twice, cut once. You can minimize the disruptions by putting time into planning and strategy. Invest in technology and software that fully meets the complexities of your subscription sales lifecycle. And, make sure everyone's on board and working in effective cross-functional teams before you launch.

Privacy:

Customers are, understandably, pushing back against intrusive data collection.

Agile billing

and mining your sales data can create personalization without becoming creepy. BluSynergy sales consultants are here to help you find the right solutions and create the right balance.

Security:

With data breaches and identity theft becoming everyday occurrences, data security must be a top priority. Proactively plan to keep your customer's data safe.
Are you excited to explore how your business can be a B2B subscription rock star? Give one of our BluSynergy sales consultants a call today at 731-INVOICE (731-468-6423).
Read more about ACH Payments: Why Accepting Them Is a Necessity for All Businesses Todays
---
Photo Credit: https://www.pexels.com/photo/appetite-apple-close-up-delicious-262876/