4 Subscription Billing Trends You Cannot Afford to Ignore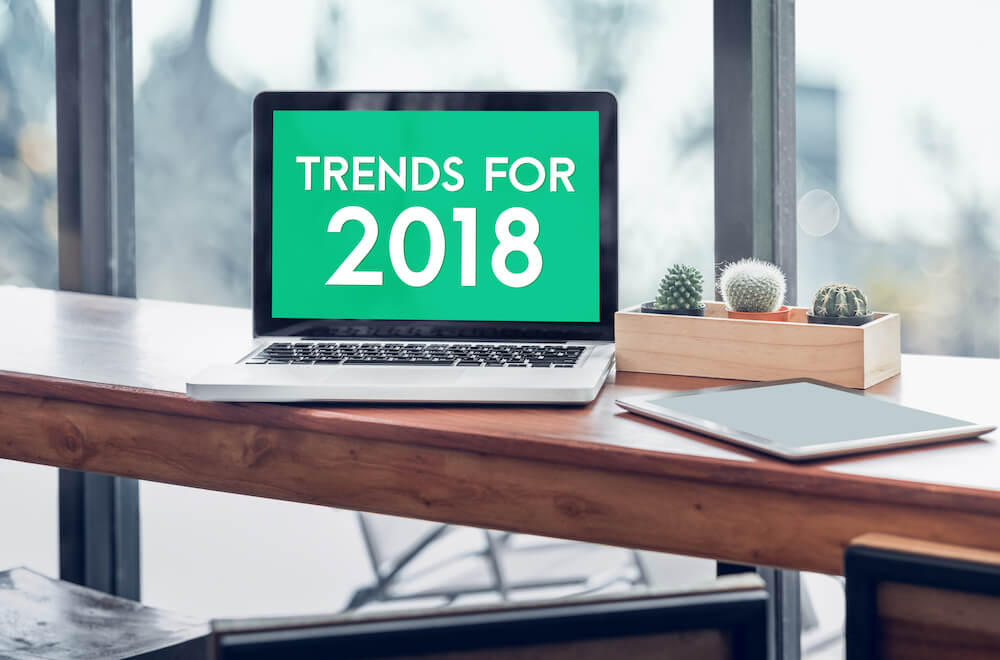 As a SaaS provider, the product and service you're offering to subscribers is only part of the equation. Subscriber retention means attention to detail through the entire process. How you handle billing and payments with your SaaS model is a critical factor in your success. This is especially true for B2B accounts which are often more complex yet demand a seamless experience.
As with everything in the digital world, there are trends that fuel how businesses respond to customer needs. Subscription billing is no exception. Subscribers are looking for a different experience than in the past. They want more in terms of security, adaptability and convenience.
The only question is if your SaaS model is going to deliver.
Here are 4 trends that we're seeing in subscription billing that will help you meet your subscriber's needs and expectations.
Security and Trust
This should be the number one, most important consideration in billing for your SaaS model. Taking every possible step to protect your customers says you respect them, and that's key for any successful business relationship.
Security and trust is even more crucial today than it has been in the past. With hackers getting more efficient, the very businesses you serve can easily become targets of cyber crime. Maybe you already know this, but the recent increase in news stories about cyber crimes has caused your subscribers to be a little more on edge than they were just a couple years ago.
The best approach to security and trust is an individualized one. More companies with a SaaS model are turning to APIs and third-party billing agencies to help handle the intricacies of billing and to keep subscribers secure while maintaining their trust.
Connected Experiences and Digital Engagement
If there's one thing that differentiates strong business models from ones that have trouble staying afloat, it's the ability to meet customers where they are. Once upon a time, the only way people paid bills was using a paper check that was sent through the mail. That was decades ago, and today the payment process is not only digital, it's personal.
Subscribers want to pay in the way that's the most seamless to them. They don't want to put in any extra effort to hand over their money. This means that SaaS models need to adapt to accommodate the expanded number of digital payment options.
Mobile use has been on a steep upward slope for a while now, and we're not expecting to see a downturn. We need to be seeing every subscriber as a mobile customer and thinking about how the mobile user wants to engage.
Concerning billing and payments, they want more engagement from you. They want you to reach out with payment options they're already using. They want you to initiate a billing process so smooth that they don't even need to give it a second thought. Engaging and meeting them where they are, even in the billing process, is one of the most effective ways of winning the heart of subscribers.
Increased Billing Complexity
This is one area that will often catch businesses that have newly transitioned to a SaaS model by surprise. Where once you were accustomed to providing a product and charging a fixed rate, a SaaS model is innately more complex.
For example, let's say you have two small businesses as clients. They're both subscribers to the same base service, but they're using it differently. One has inquired about an add on service and the other is wondering about paying bi-monthly rather than annually as they review your service and adapt it to their needs.
Whether you accommodate these requests is up to you, they're only here to illustrate that subscriber expectations indicate a need to be flexible, and that automatically comes with increased complexity.
Businesses with SaaS billing models are going to be figuring out how to stretch themselves to fit a shift in expectations and demands from subscribers.
Reduced Friction
There are few things that warrant a facepalm like losing a subscriber due to frustrations with the payment process. Anything that you can do to reduce or eliminate friction is going to be a win on your part.
Most people like to have their accounts interconnected in some way. Structuring your model so that subscribers can easily log in or sign up through their existing accounts, like Facebook or Gmail will make the process smoother and instantaneous for them. Another common technique gaining momentum is a "quick pay" option that allows a customer to pay without logging in. Less friction equals higher subscriber satisfaction every time.
As a SaaS model, you need to be the one to extend a hand to businesses and individual consumers who might be interested in your service. Not all SaaS models pay enough attention to the billing and payment process, even though it's insanely crucial to their success. Show your subscribers how you're different by adapting to the features and trends that are important to them today.