All You Need To Know About Big Data: Who Needs It?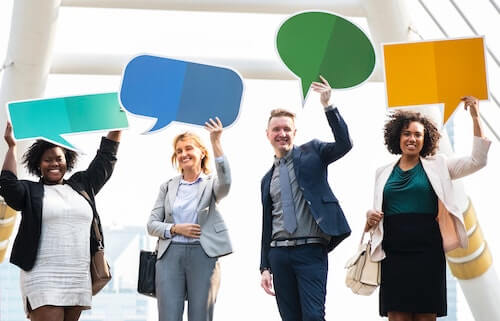 Folk wisdom tells us there is strength in numbers. But, are you a wise leader?
Smart business leaders love the age of big data because they know that business success relies on numbers. The more numbers, the better. And, smart leaders know that with subscription services, big data doesn't have to take a lot of time or cost a lot of money.
Why is Big Data Important for your business?
With big data, you can target your products and services to meet your customers' needs. You can mine your data and all of your customer touchpoints to identify their preferences. Understanding your customers strengthens your relationship with them. Strong relationships build brand loyalty and generate word-of-mouth referrals. And, that improves your bottom line.
Do I Need Big Data?
More importantly, your customers love the personalization! Research by Epsilon, a top-14 world leader in big data marketing, found that 90% of consumers like the idea of personalization. And, 80% of consumers are more likely to do business with a company that personalizes their experience. Kevin Mabley, Epsilon's SVP of Strategy and Analytics argues, "Digital transformation is no longer optional. It is required for brands to improve customer experiences and remain competitive." Whether you like big data or not, it is essential to your business success. Read the full report, The Power of Me: The Impact of Personalization on Marketing Performance.
Subscription services are the best way to access big data and generate highly personalized data. For example, Netflix offers curated movie and TV genres for you to browse. After Netflix "gets to know you," they begin to make recommendations based on your viewing history. The more you view, the more they learn about you and the better they are able to personalize Netflix just for you. Imagine if you could do that for your customers!
But, I'm not Netflix, you might argue.
If you use a subscription service, you have a hidden goldmine for customer personalization: transactions. Transaction data tells you what your customers bought and when. While it might not be as fun as horror movies or romantic comedies, you can use this data to personalize your products or services, honoring your customers' preferences and delivering a high-quality purchasing experience.
The challenge is in designing a truly personalized experience. Epsilon research found that while 90% of consumers want a personalized experience, even digital-heavy sectors fail to deliver. Epsilon reported that just 63% of websites and mobile apps met customer expectations, across diverse sectors including automotive, grocery stores, drug stores, travel, and leisure. In other words, one-third of businesses fail to meet customers' personalization preferences. Are you one of them? This is where BluSynergy can help.
Big Data Helps Illuminates Three Types of Subscription Customers 
According to McKinsey & Company, a world leader in business strategy, all customers want personalization regardless of their demographic characteristics or socioeconomic status. Based on their research on e-commerce consumers, surveying thousands of consumers, personalization is critical for retaining subscription customers. McKinsey describes three categories of customers in the subscription market:
Access

subscribers who sign up for membership to access deals only available through a subscription.

Replenishment

subscribers who receive regularly scheduled delivery of essential homes and business products like cleaning supplies, toiletries, copy paper, and toner cartridges. An example of this is Amazon Prime Pantry.

Curation subscribers who receive packages of products that align with their preferences. For example, Blue Apron delivers gourmet meal kits and Stitch Fix sends monthly clothing and fashion accessory packages.