Growing Your Business With Subscriptions Discounts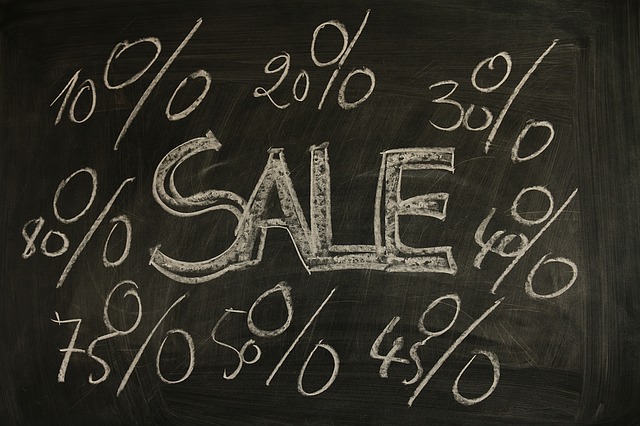 How to Cut Prices and Make More Money (no, this is not a joke)
The truth about sales in 2020 is that everyone loves a discount. Everyone. And, if you don't use discounts as part of your sales strategy, you're leaving money on the table. Inc Magazine reported that in 2018
66% of customers made an unplanned purchase because of a discount

74% of B2C customers said discounts were a top factor in deciding where and what to buy

88% of first-time customers were influenced by the availability of a discount

94% of B2C customers looked for discounts before purchasing 
There are obvious business benefits to using a discount strategy for your subscription sales, whether you're in the B2C or B2B space. Discounts can help you
Attract new customers

Build brand value, brand loyalty, and trust

Create a sense of urgency that encourages immediate purchase decisions

Reduce abandoned shopping carts due to price, which accounts for 75% of all lost online purchases
Yes, it's counter-intuitive, but customer discounts really will help you close more sales and generate more revenue. But, before you design a discount strategy, you have to understand the psychology of purchasing, types of discounts, and how discounts differ in a subscription business. Keep reading!
The Psychology of Discounts
You may think discounts are about the money. But, in today's hyper-competitive global marketplace, where advertising uses cutting-edge psychological research, we often buy based on how we feel. According to Forbes, discounts are inherently enticing, triggering our innate tendencies to compete and win.
Here's how it works. When the cost of a product or service is high, customers perceive that as a sign of high quality. When customers are able to buy what they believe to be a quality product or service at a discount, they
believe they are "smart," or savvy buyers, capable of finding quality products at good price points and "winning" the purchasing game

are more willing to try a new product or service, or to buy from an unknown brand, believing they are getting a "good deal," which justifies taking a risk

experience "fun" through the purchasing journey of exploring, finding discounts, and making the purchase
Second, customers don't really like doing the math. They react to what they perceive to be the value of the discount. Quick! Without doing the math, which discount seems like a better deal to you?
$400 off a $2000 laptop 

A $50 toner cartridge on sale for $35

A buy-one, get one 50% off on an $80 business license for Adobe Creative Cloud 
What did you pick? Here's the reality of the discounts: laptop, save $400 (20%); toner, save $15 (30%); and Adobe license, save $40 a month (25%). While you save more money with the laptop, the toner cartridge is a better deal. But, the Adobe offer "feels" like the better deal at 50% off.
So, hopefully, we've convinced you that discounts are good for your subscription business and they make your customers feel good. But, how do you go about creating effective discounts for your subscription business? First, you need to understand the types of discounts you could offer; then, you need to consider your discount pricing strategy. 
Types of Discounts
There are many different types of discounts you can offer, depending on your business goals and whether you are a B2C or B2B subscription sales company. 
New customer discounts attract and acquire new customers 

Valued customer discounts retain customers and upsell, cross-sell, or bundle

Seasonal discounts can be serious or light-hearted, depending on your customers and the nature of your products and services: tax time, back to school, new year/new goals, summer fun, holidays, winter safety, etc.

Tripwires: a new customer buys an entry-level product or service at a discount and is offered the opportunity to bundle other services

Teasers: mystery discounts—discount on select items, randomized discounts by customer; everything a fixed price (all t-shirts $10); recurring sales (semi-annual, quarterly, Christmas)

Simple discounts: dollars off; rebates after purchase; a percentage discount;, referral discounts; buy-one, get one; quantity discounts (buy three, get one free or  spend $100 and get a 10% discount); free shipping, delivery, installation, accessories, or service
Timing matters, too! You don't want to discount all your products and services indefinitely. Here are some creative ways to limit the timing of your discounts:
Flash sales create excitement and encourage folks check back regularly (today only, lunchtime free shipping)

Time limited sales (this week only)

Product launch (this month only, first 100 customers)

The initial portion of the customer subscription (first month, three months, year)
All this may feel a bit overwhelming, but that's why the folks at BluSynergy are here! We can help you evaluate which combinations of discounts and timing are best for your company.
Creating Your Discount Pricing Strategy
Discounts drive sales and loyalty. They're not just desired by but expected by today's customers. Done well, discounts are another way to innovate and personalize your relationship with new and existing customers. Ideally, you've read our earlier blog on big data and personalization, so you already have solid data on your customers. Discounts, especially for subscription business models, require the use of big data. It's a matter of adapt or die.
What makes the decision-making process so complex with in the subscription economy is the sheer number of ways you can apply a discount. If you want to offer a dollar discount, is that a one-time-only rebate? Or a monthly discount? If you raise or lower prices, does the same discount hold for the new pricing structure? How do you upsell or cross-sell to a customer who already has a discount? Ideally, you want to test several models for discounting your products or services. 
You might segment your email list. For example, offer half a dollar discount and half a percentage discount. See which generates more response. 

You might offer the same discount across communication platforms. Perhaps Facebook will be more effective for dollar discounts and Instagram is more effective for flash sales. 
Additionally, you must be agile. If your key competitor launches a discount program, you need to be able to respond in minutes or hours, not days or weeks. You need a strategy team to help you and access to big data on a moment's notice. 
Finally, all of these decisions must be made with ASC 606 compliance in mind. You don't want to be the next Oracle fiasco, walking back your profit statements. 
There is no one right strategy when it comes to discount strategies in the subscription business economy. It depends on your goals, your customers, your products and services, and a host of other factors. What does hold true for you and every other subscription business (yes, even Amazon and Netflix) is that you need maximum agility in your discount strategies to drive lead, sales, revenue, and market share.
BluSynergy is here to support you in finding effective discount strategies for your subscription business. Let us help you design a subscription discount strategy that integrates seamlessly into your current business model and keeps you ASC606 compliant. We can help you stay agile so you never leave money on the table!
Give one of our BluSynergy sales consultants a call today at 731-INVOICE (731-468-6423).
PHOTO SOURCE: Image by Gerd Altmann from Pixabay