Making Friends with Your Future: Why You Need a Subscription Sales Model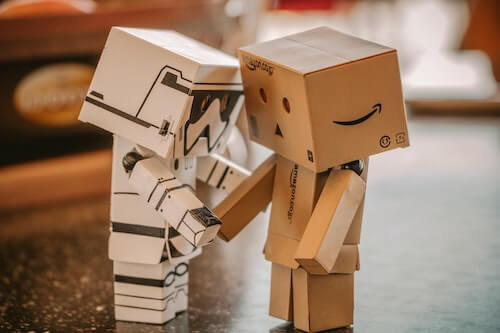 It doesn't matter how successful you are with your current business strategy. If you don't have a subscription sales model, you are building your business to fail. Even Caterpillar, the Fortune 100 machinery company, found a way to create a subscription sales model. Keep reading!
According to Forbes, subscription businesses are growing NINE TIMES faster than the S&P 500! Surprisingly, Forbes reported that B2B subscription sales (22%) were growing even faster than B2C subscription sales (16%).
The critical takeaway is that if you haven't integrated a subscription model into your existing business, you aren't maximizing your revenue. If you aren't maximizing your revenue, you are losing sales to your competitors. If you are losing sales to competitors, you may eventually become obsolete to your customers.
Why Subscription Businesses are Growing So Fast (Think Customer Satisfaction)
What is it about subscription businesses that make them different? They know their customers. If you read our earlier blog about the Three Tiers of Personalization, you know how important it is to know your customers. And, that's the secret sauce of subscription business.
When you know your customer, you know how to keep them happy. And, when your customers are happy, they don't leave you to buy from your competitors.
As you think about your current business model and how to integrate subscription sales into your existing business strategy, consider what your customers value about their business relationship with you. What is your competitive edge?
Convenience:

Subscription businesses like

Dollar Shave Club

and

Birchbox

make it easy for customers to stay stocked up on everyday products, while introducing curated discovery items as part of an upsell strategy.

Cost Savings:

First Uber disrupted the taxi industry. Now, Uber offers "Ride Pass," a monthly subscription which allows customers in 16 cities to save even more on cars, scooters, and bikes.

Health:

Companies like

Blue Apron

and

Hello Fresh

offer a convenient way to eat healthy. They build brand loyalty by providing tasty meals and just enough extra ingredients, like spices, to leave a calling card to remind customers to reorder.

Fun:

BarkBox

and

KitNipBox

offer monthly boxes designed for pet owners. Cairn introduces campers and hikers to the newest outdoor products. If you target millennials, fun is essential.

Style and Prestige:

StitchFix

delivers individualized style boxes for a $20 monthly fee that is credited towards your purchases; you return what you don't want.

Rent-the-Runway

now offers subscriptions on designer clothing; their premium subscription ($159/month) offers unlimited access to 600+ designers.

Community:

Peloton created a lucrative subscription service for live-stream and on-demand classes. Think of it as Hulu for bikers. With total sales of 150,000 bikes and a $400 annual price on classes, that creates a potential for $60 million annually in subscriptions!
B2B Customers Love Subscriptions, Too (Ask Caterpillar)
You don't have to be a B2C company to keep your customers happy with a subscription sales model. If you read our earlier blog post, you know that subscription sales strategies are the megatrend for B2B companies, too.
In 2012, Adobe launched Creative Cloud, offering consumers monthly cloud subscription access to its Creative Suite. Adobe reached new customers worldwide and drives consistent monthly revenue by cross-selling and upselling. This simple change to their business model quadrupled their valuation!
While the tech sector drives the 22% growth in B2B subscription businesses, it's not just software companies that are benefitting.
When someone says "Caterpillar," you probably think bulldozers, excavators, and forklifts. These have been the mainstay of Cat's business model since its founding in 1925. But, the folks at Cat realized the power of subscription business strategies.
In 2015, they began offering subscription data services, attaching sensors to new machines owned and rented by customers worldwide. They are working to retrofit older machinery. The sensors capture data that customers can use to create cost-efficiencies by better managing machinery usage, avoiding downtime, maximizing safety, and minimizing accidents (i.e. workers comp and insurance costs).
Are you ready to integrate a subscription sales model into your business strategy? Or, are you at risk of being left behind because you're not sure how to compete? You don't have to be a Fortune 500 company to create a growth strategy using a subscription model.
At BluSynergy, we love to help businesses become more profitable. We are here to support you in adapting to the subscription economy. Let us help you design a subscription sales strategy that integrates seamlessly into your current business model. We believe there is always room to grow!
Give one of our BluSynergy sales consultants a call today at 731-INVOICE (731-468-6423).
PHOTO CREDIT: Photo by Matan Segev from Pexels