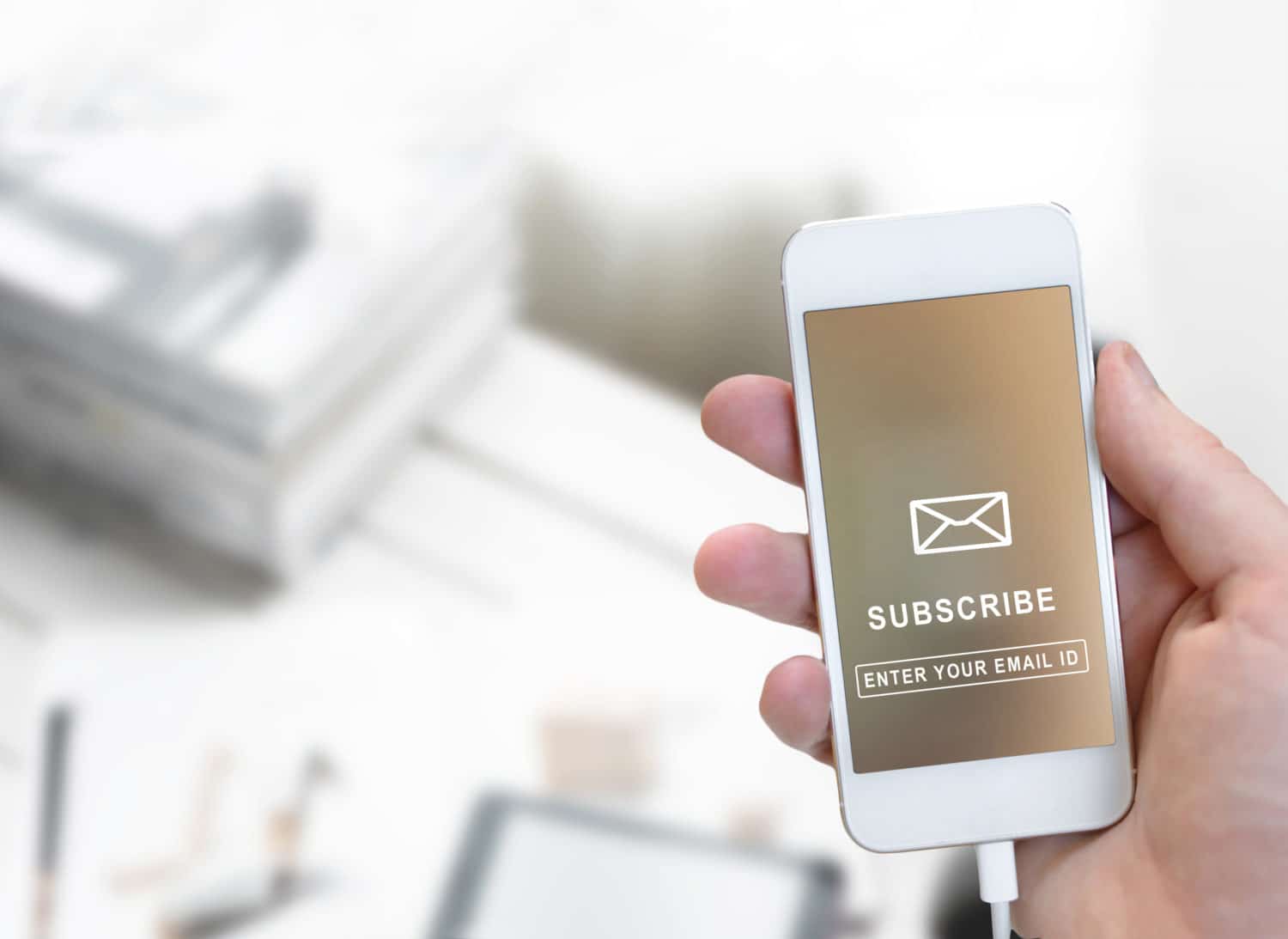 07 Jun

4 Strategic Ways to Get New Subscribers

Were halfway through 2017 and theres no better time than the present to start preparing for future growth. For many businesses, that future growth goes hand in hand with getting new business subscribers. Developing B2B relationships is going to take longer than B2C relationships, but the subscriptions can reap higher profits.

If youre struggling to get new business subscribers, here are 4 strategies you can use to boost your numbers in no time.

Eliminate Barriers in the Customer Acquisition Process

Anything that gets in the way of quickly signing up for a subscription is bad for business. Potential businesses are not going to follow through if there is a long online form to fill out, slow loading webpages, or too many marketing ploys popping up in their face obscuring the buttons they need to click.

Companies, just like people, like things easy and fast, especially when they are trying to subscribe or check out. In fact, 27% of online customers will just flat out stop in the middle of a purchase if they encounter any of these problems. Those people may never come back.

Evaluate Your Pricing

Subscription based companies arent in a position to set it and forget it when it comes to pricing . You must stay aware of the needs and wants of your customer base, what is happening in the industry as a whole (including outside items that may be affecting the industry), and what your competitors are doing. Doing so will allow you to quickly determine whether or not a price change or new service level will open up a new subscriber base you dont already have.

For more information on the topic of pricing, here are some previous blog posts weve written on the topic of pricing strategies.

Expand Your Market

Expand your market by looking to other geographic areas. There is no need to only focus on the businesses in a limited geographic area if you offer online services or can provide products online. This includes looking at foreign markets. Right now, the US is seeing market saturation in many industries, but for many companies there is still money to be made overseas.

One example is Netflix. Everyone knows this company, and almost everyone subscribes to their services. That is why, last year, Netflix was only able to sign up 370,000 new American customers, but 3.2 million international customers in the same quarter.

Diversify Your Offering

Figure out where you can diversify what you are offering or add value to what you already offer. For instance, providing online courses related to something your company offers or to the industry you fall into can be of tremendous value.

Another popular approach is to integrate with popular complementary platforms. Our BluSynergy platform is a perfect example. What started out as a standalone recurring billing platform has become a key integration to add recurring billing capability directly inside Salesforce or QuickBooks. These are two highly popular platforms that were missing an important capability for companies nowadays.

Overall, getting new B2B customers has always been the goal of subscriptions, but as markets shine in some places and revenues decrease in others, you have to really step back and re-think the way you are trying to get new customers on board.